NOTE: When testing your horn unit on a 12 volt battery you MUST secure the red and black wires securely to the power and ground terminals... simply holding them down on the battery terminals with your hands is NOT a good enough connection for the horn to operate correctly.
(PLEASE SECURE THE RED AND BLACK WIRES CORRECTLY)
The PDF instructions manual for our
"Positive Trigger Horns" is right here!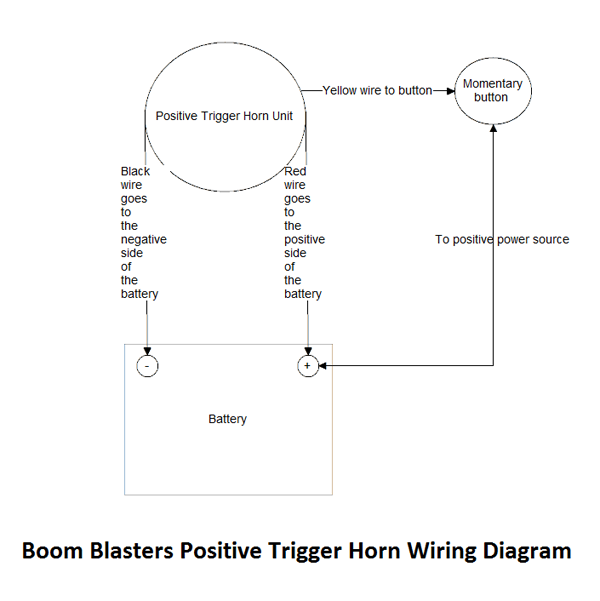 Below Is The Video Showing You How To Hookup The
Male Cigarette Lighter Adapter
To Our Trigger Style Horns...